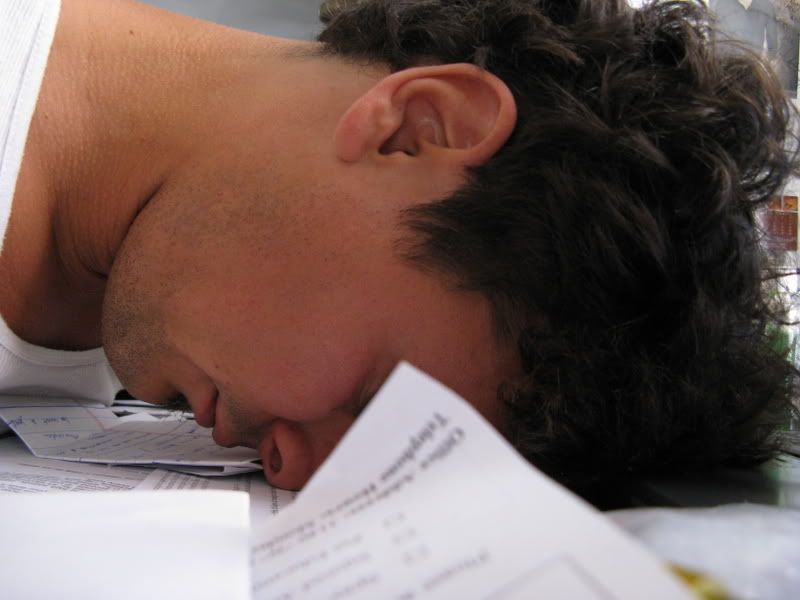 Today was my first real day of work, school, etc. in several months. Which of the following words best describes the way I feel now that it is almost complete (see image to left)? Below are the
Webster's New College
definitions:
1.
gunny sack
:
n.
A sack made of gunny.
2.
newel
:
n.
The vertical support at the center of a circular staircase.
3.
proteinuria
:
n.
Presence of protein in the urine, often due to kidney disease.
If you guess correctly, I will come over to your house and we can hang out all night...even after it is time to leave and you would like me to go home. It will be big fun; I will sing you songs about wayward mariners, talk about myself endlessly, and maybe even oil the both of us down and have "a slick wrestling match-up."