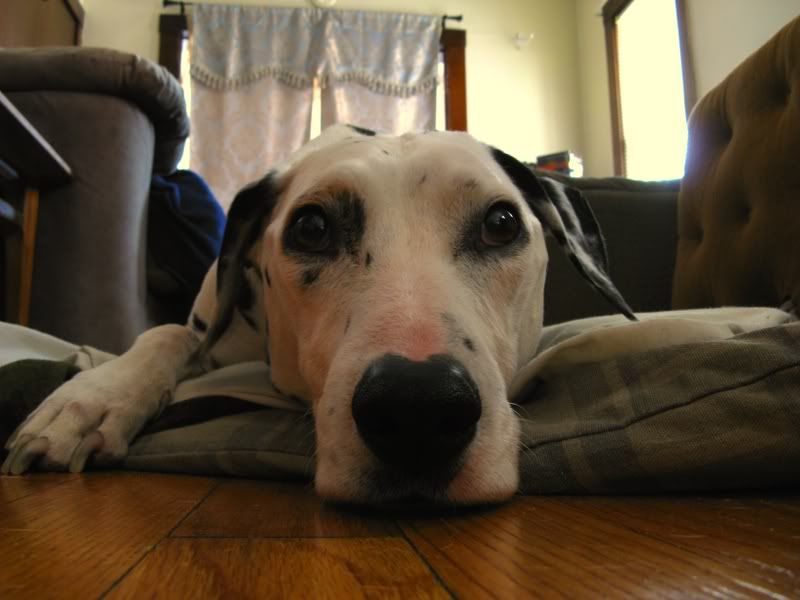 1) Her back left leg, quite literally, is at the point falling off & she doesn't seem all that comfortable, but Pebbles still has the ability to rock the cute-factor more or less pretty hard. Click on image for bigness of her mug.
2) Rather quickly, I am reminded how stupid programming makes me feel. Not that certain people (myself sometimes included) don't already think I'm slow, but after an evening of
Ruby
programming I feel as though I've regressed to my 7th grade intellect.